---
About Mr DJ
Mr DJ is DJmark accredited at Silver level. What does this mean?
"At Mr DJ we believe that everybody has the right to a good party. Mr DJ are specialists in 16th, 18th, 21st &40th birthdays, Weddings, Clubs/Pubs/Bars, Prom events, Charity events, Holiday camps & Corporate events, Christmas parties and school discos.

Based in Dorset Mr DJ provides a professional disco setup. With many years experience in the mobile disco business, Mr DJ understands the needs of the clients and can provide a fully tailored solution to your entertainment needs."
Official Mr DJ Pictures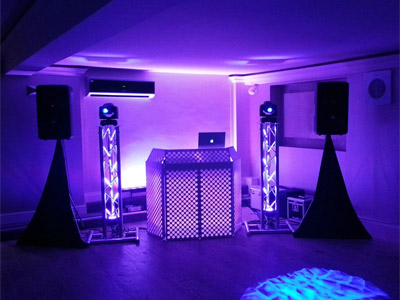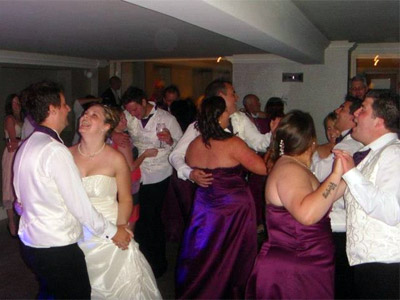 Services Offered By Mr DJ
Mobile disco service with sound system and effects lighting
Laser Shows
Stage Audio
Stage Lighting
PA Hire
Hair & Beauty
Decorative Lighting
Event Photography
Studio Photography
Photo Booths
Dry Ice
AV Production Services
Dancefloors
Venues Played
Since joining needadisco.com, Mr DJ has secured work at the following venues:
Milford Hall Hotel, Salisbury
---

Coalporters Rowing Club, Southampton
---
Purbeck House Hotel Louisa Lodge, Swanage
---

The Blue Boar, Poole
---
Coverage Area
Based in Dorset, the approximate area covered by Mr DJ is shown in green...
The following DJs are available through Mr DJ:
Simon Noname
"Youve Seen The Rest Now Book The Best!"
Simon Noname has experience gained as a mobile disc jockey. Music specialities include:
Contact Mr DJ
Simon Noname at Mr DJ can be contacted on 01202 418034 or mobile 07502 207879
Request FREE Quotes Now!
---
Direct Email
Email Mr DJ using the form below. This is a private email which will go directly to the company. If you would like disco quotes from all of our available DJs covering your venue, Click Here
---
This page was last updated: Tue 30 Apr 2013 22:22:10 BST
Content may be dynamically added when the page is refreshed.
needadisco.com is not responsible for the content of external websites